Photos and Game Summary: Rams Run Over the Spiders
A dominant second half for VCU leads to victory against rival University of Richmond.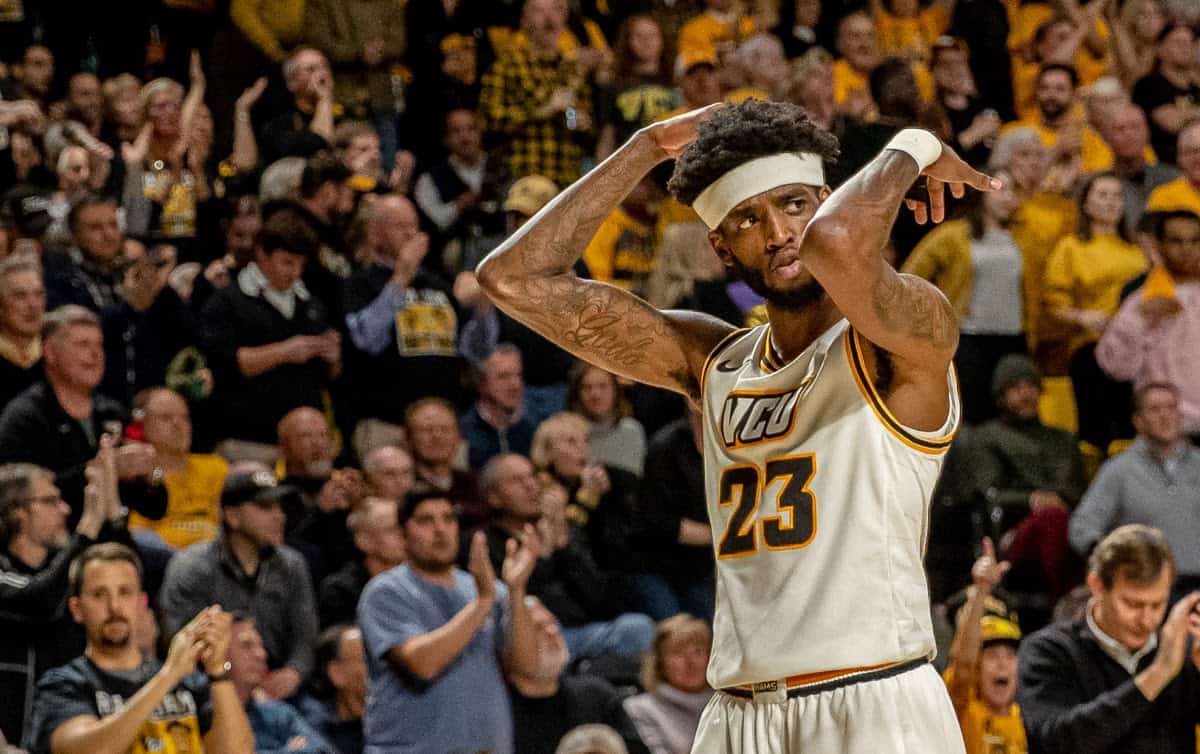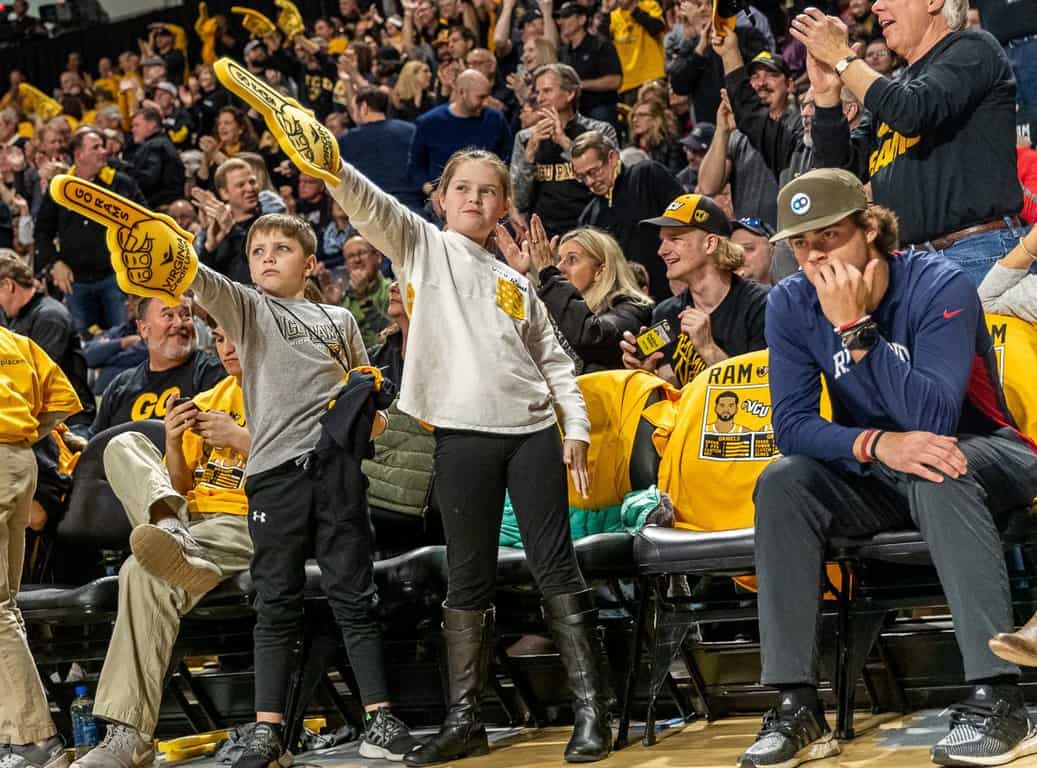 VCU (16-5,6-2 Atlantic): 87
Richmond (15-6,5-3 Atlantic): 68
The Short Story: Freshman guard Bones Hyland drained five 3-pointers and led five VCU players in double figures with 15 points as the Rams pulled away from Richmond Tuesday at the Siegel Center.
OPENING TIP
Hyland hit his first five 3-point attempts, including four in the first half to spark the VCU offense
Senior De'Riante Jenkins scored 14 points while grabbing five rebounds for the Black and Gold
Junior forward Marcus Santos-Silva controlled the glass with eight rebounds and supplied 14 points for VCU. Meanwhile, redshirt-senior guard Issac Vann tied his season-high with 11 points
Richmond forward Grant Golden led all Spider scorers with 24 points. The redshirt-junior also added eight rebounds
THE DIFFERENCE
Vann, Jenkins and Hyland connected on 3-pointers to spark a 22-5 VCU blitz to open the second half. The Rams assumed a 61-44 lead with 13:23 left and never looked back
The Rams built a 13-point lead early in the first half, only to watch Richmond rally for a 39-36 lead. But Hyland buried a deep step-back 3-pointer at the end of the half to send the teams into the locker room tied at 39-39
VCU's bench outscored Richmond's 36-8. Junior forward Corey Douglas tied a career-high with 11 points off the bench for the Rams
The Rams shot 49 percent (32-of-65) from the field, including 48 percent (10-of-21) from beyond the arc. Richmond shot 42 percent (22-of-52) and missed 11 of 14 three-point attempts
NOTABLE
Redshirt senior guard Marcus Evans converted a four-point play early in the first half to eclipse 2,000 career points. He scored 1,350 in two seasons at Rice before joining VCU
VCU improved to 54-30 all-time against Richmond. Those 54 victories are the Rams' most over any opponent
NEXT UP
VCU travels north to face Rhode Island in their second matchup of the season on Friday, Jan. 31. The game is schedule for a 7 p.m. tip and will be broadcast on ESPN2.
Will you help support independent, local journalism?
We need your help. RVAHub is a small, independent publication, and we depend on our readers to help us provide a vital community service. If you enjoy our content, would you consider a donation as small as $5? We would be immensely grateful! Interested in advertising your business, organization, or event? Get the details here.