RVA Legends — Watt Plow Company
A look into the history of Richmond places and people that have disappeared from our landscape.
Factory
1518-1520 East Franklin Street
Built, unknown
Demolished, between 1903-1905
Sales Room
1404 East Main Street
Built, unknown
Demolished, probably after 1955
A purveyor of plows and other fun machinery.
The Watt Plow Company, of 1518 and 1520 Franklin street, occupies there with its foundry, wood-working and smiths' shops, two acres of ground. It has a carriage and agricultural implement repository at the same place, and a branch store or sales-room at 1410 East Main street. The cut on this page shows both of these places.
This company is a manufacturer of plows, plow castings, baling presses, farm and market carts, and a dealer in light carriages and road carts, and machinery of all kinds. Its specialties are the Watt plows, which, for fifty years, have been recognized as the best of their class on the market, and are sold in every state in the South (and which have been used with the best results in India, to which country the company makes regular shipments);
the "Minnich" baling press, which is sold extensively in South Carolina and Georgia, as well as in Virginia; the celebrated "Peerless" engines and separators; the "Plano" binders and mowers, and the vehicles made by the well-known Staver & Abbott Company of Chicago.

A $25,000 stock is carried by the house, and with twenty-five hands employed and two men on the road in the Virginias and Carolinas, Alabama and Florida, and exportations to foreign parts, it does a business of $60,000 aggregate sales a year.
The Watt Plow Company is one of the oldest houses of its trade in the South. It was established in 1840. The present proprietors succeeded the firm of Watt & Call in 1888. These proprietors are A. C. Sinton, formerly for fifteen years with the Planters National Bank; S. C. Call, who is represented in the business by M. Call, agent; and R. R. Gwathmey, manager of the drug house of Bodeker Brothers, Richmond.
So it was when Richmond, Virginia: The City on the James (RCVJ) was first published in 1893.
George Watt, born at Springfield Farm in Hanover County, was a man who liked to invent things, and between 1842 and 1880, was granted ten patents for his various agricultural inventions, and became known as the "Plowman of the South."
To wit:
Plow Patent , No. 2,458, 11 April, 1842
Plow Patent , No. 16,218, 9 December 1856
Plow Patent, No. 19,321, 9 February 1858
Improvement in Seed Planters Patent, No. 23,206, 8 March 1859
Plow Patent, No. 56,298, 10 July 1866
Whiffletree Patent, No. 72,248, 17 December 1867
Plow Patent, No. 92,408 (Broad Throat), 6 July 1869
Harrows Improvement, Patent No. 140,563, 1 July 1873
Watt Chilled Plow: Plow Patent, No. 224,750, 17 February 1880
Fence Patent, No. 286,750, 16 October 1883
He originally went into business with his brother Hugh A. Watt as George Watt & Company, until Hugh retired from the business in 1867. The following year, Watt formed a new partnership with W. C. Knight as Watt and Knight, which lasted until 1872, when in the month of October, Watt formed a partnership with Manfred Call, who in turn married Watt's daughter Sara Elizabeth a week later.
Watt died in 1884, and the management of the company was turned over to others. In the fall of 1888, Watt & Call reorganized as The Watt Plow Co., making way for A. C. Sinton to become President, and R. R. Gwalthmey, Vice-President, by RCVJ's 1903 edition. Manfred Call was still involved in the affairs of the business, but to a lesser extent. (Find A Grave) [TFMR] [RVCJ03]
As to the locations, the Franklin Street address was demolished in some relation to the construction of Main Street Station. The timing is quite perplexing. An image is shown of the Franklin Street factory in RVCJ's 1903 edition, but the station opened in 1901. It is definitely not on the 1905 Sanborn maps, so if it did exist, it was gone by then.
The Sales building lay on the north side of East Main Street, just past the Fourteenth Street intersection. Of course, that would have been in the pre-Richmond-Petersburg-Turnpike era, and what is now Old Fourteenth Street, or would be, although it no longer extends all the way to Main. In any event, it seems logical that any this block would have been razed to appease the interstate gods, in the realignment of the roads.
As to the location of 1438 directly above, this could be East Main Street. 1905 & 1924 versions of Sanborn do show building of that number, on the other side of Locust Alley. Maybe.
(Watt Plow Company is part of the Atlas RVA! Project)
---
Print Sources
[RVCJ03] Richmond, Virginia: The City on the James: The Book of Its Chamber of Commerce and Principal Business Interests. G. W. Engelhardt. 1903.
[RVCJ93] Richmond, Virginia: The City on the James: The Book of Its Chamber of Commerce and Principal Business Interests. G. W. Engelhardt. 1893.
[TFMR] The Farmer: Devoted to Agriculture, Horticulture, Mechanic Arts, and Household Economy, Volume 2. Elliott & Shields. November, 1867.
---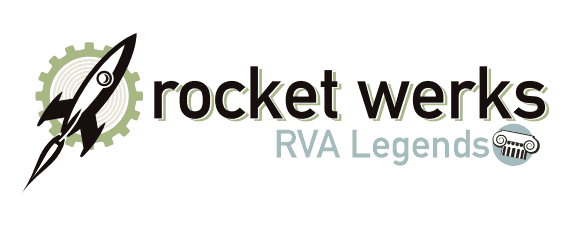 Will you help support independent, local journalism?
We need your help. RVAHub is a small, independent publication, and we depend on our readers to help us provide a vital community service. If you enjoy our content, would you consider a donation as small as $5? We would be immensely grateful! Interested in advertising your business, organization, or event? Get the details here.