Must-See RVA! — Scott House
A look into the history of Richmond places that are still part of our landscape.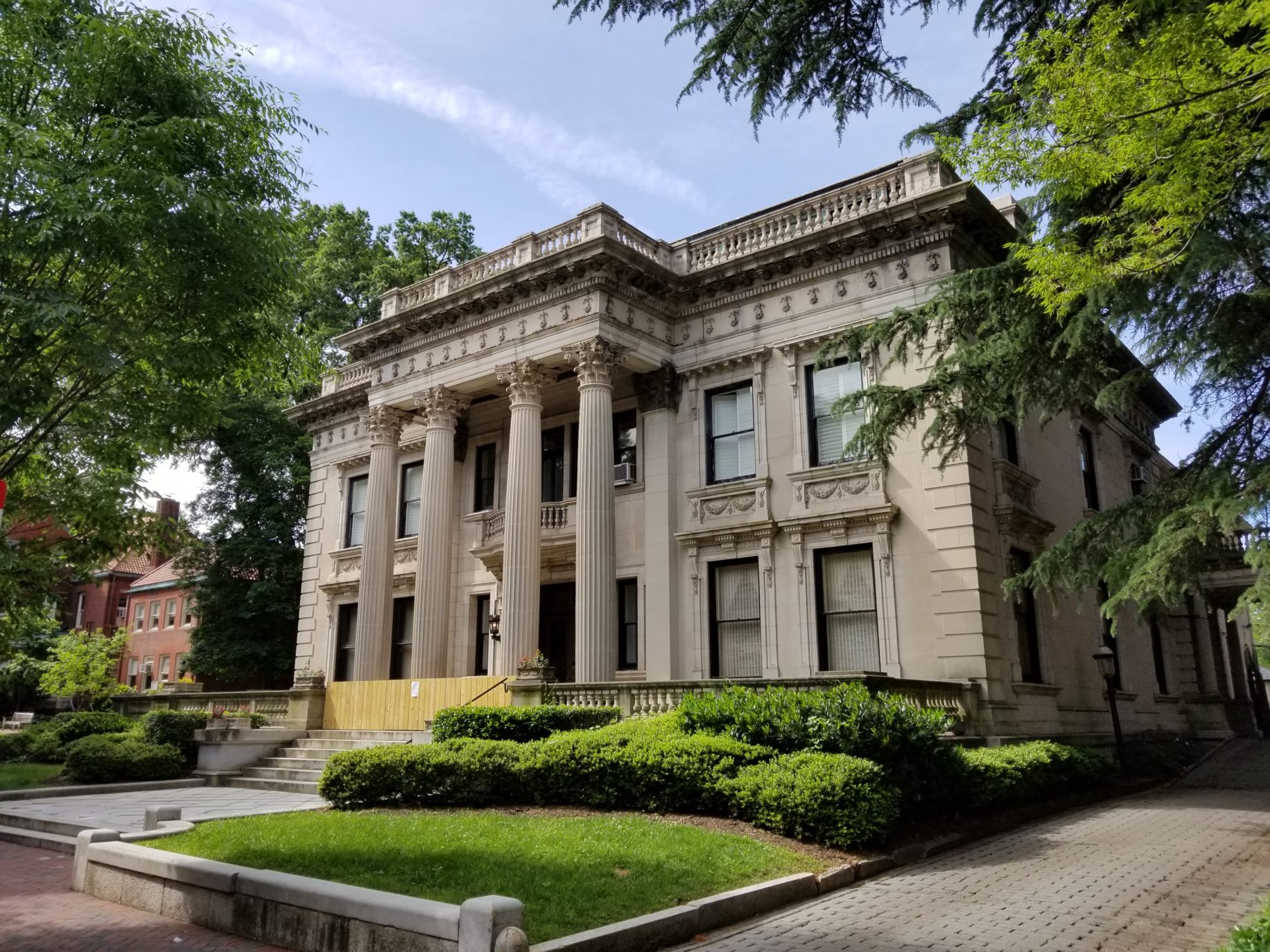 AKA, Frederic W. Scott House, Scott-Bocock House
909 West Franklin Street
Built, 1911
Architects, Noland & Baskervill
VDHR 127-0228
The original RVA preservation nexus.
Frederic William Scott, founder of the brokerage firm Scott and Stringfellow, was one of the most influential financiers in Virginia. In 1893, Scott and Charles S. Stringfellow Jr. organized the firm of Scott & Stringfellow, investment bankers, which was his principal business until his death. Scott also became involved in many other business interests, eventually became a director of several of the country's largest corporations, including the Atlantic Coast Line Railroad. Scott was director of Merchants National Bank, which was established in 1870 by his father and grandfather.
In 1893 Scott married Elisabeth Mayo Strother. They had five plans for the site, however, they were already underway before the land had been obtained.
Frederic Scott had already approached Noland & Baskervill to design a carriage house for the property – drawings held in the Virginia Historical Society are dated July 1902. Although an unusual reversal on the way most domestic projects are commissioned, it is generally believed that the shrewd financier contracted the smaller building first as a trial run for the larger project.
The result is remarkably well-appointed for a carriage house – picturesque massing, close attention to detail and rich materials are hallmarks of the little building's design. The half-timbered Tudor-style building is much more elaborate than other carriage houses of a similar size and appears to be exactly what it is – an individual project rather than a subsidiary outbuilding.

Evidently, the Scotts were pleased with the carriage house and commissioned Noland & Baskervill to design the main residence in 1906. As a friend of Frederic Scott's, the commission fell to Henry Baskervill, who developed the design that same year. By March 1907, the firm had created plans, and drew up specifications in October 1908.
The Scott-Bocock House represents a highly unusual example of Beaux-Arts domestic architecture in Virginia. Although the Beaux-Arts style was applied to the design of commercial structures – most notably bank design – and to other public buildings in Virginia, the style did not achieve the dominance in Virginia that it did in the Northeast.
Situated on one of Richmond's grandest residential streets, the house's pale classical austerity stands in sharp contrast to its more florid and eclectic revivalist neighbors. Heavy classical elements combine to present the fashionable street with a commanding façade. The interior of the Scott house is no less impressive than the exterior. Encompassing some 40,950 square feet of finished space distributed across three stories, the interior of Scott house is one of Richmond's most striking.
Members of the Scott family are among the most significant figures in the preservation movement in Richmond. Elisabeth Scott Bocock, the middle child of Frederic and Elisabeth Scott, was a founding member of the William Byrd Branch of the Association for the Preservation of Virginia Antiquities, where she began to share her cousin, Mary Wingfield Scott's, passion for preservation. Together, Bocock and Scott alternately encouraged and cajoled city and state officials to preserving Richmond's historic architecture. They became adept at raising funds (often quietly augmented by their own) to purchase and restore threatened historic properties. In 1956, Bocock helped found the Historic Richmond Foundation, an organization designed to move quickly to rescue a threatened historic property.
As is often the case with grand residences, the Scott-Bocock House was used as a political tool whose intent is to overawe the visitors with its grandeur and coerce them round to the thinking of the owner. In this case, however, the house was the center of a long-standing and influential campaign to preserve Richmond's architecture. The house represents not only the work that was accomplished within its walls, but also the lives of two extraordinary and dedicated women who worked tirelessly to protect Richmond's architectural heritage. (VDHR)
A beautiful house, well maintained by VCU (except for the hideous wooden fence on the porch), but sadly also a victim of the Insidious Tree Architecture Conspiracy. You may not be a conspiracy theory person by nature, but the evidence is too overwhelming. You can't pretend there isn't one.
(Scott House is part of the Atlas RVA Project)
---

Must-See RVA! is a regular series
appearing on rocket werks – check it out!
Will you help support independent, local journalism?
We need your help. RVAHub is a small, independent publication, and we depend on our readers to help us provide a vital community service. If you enjoy our content, would you consider a donation as small as $5? We would be immensely grateful! Interested in advertising your business, organization, or event? Get the details here.