Hokies Football Preview: Despite year one success, Fuente faces new challenges in year two
The mood in Blacksburg is significantly more optimistic than it was at this time one year ago as Justin Fuente begins his second season with the Virginia Tech Hokies.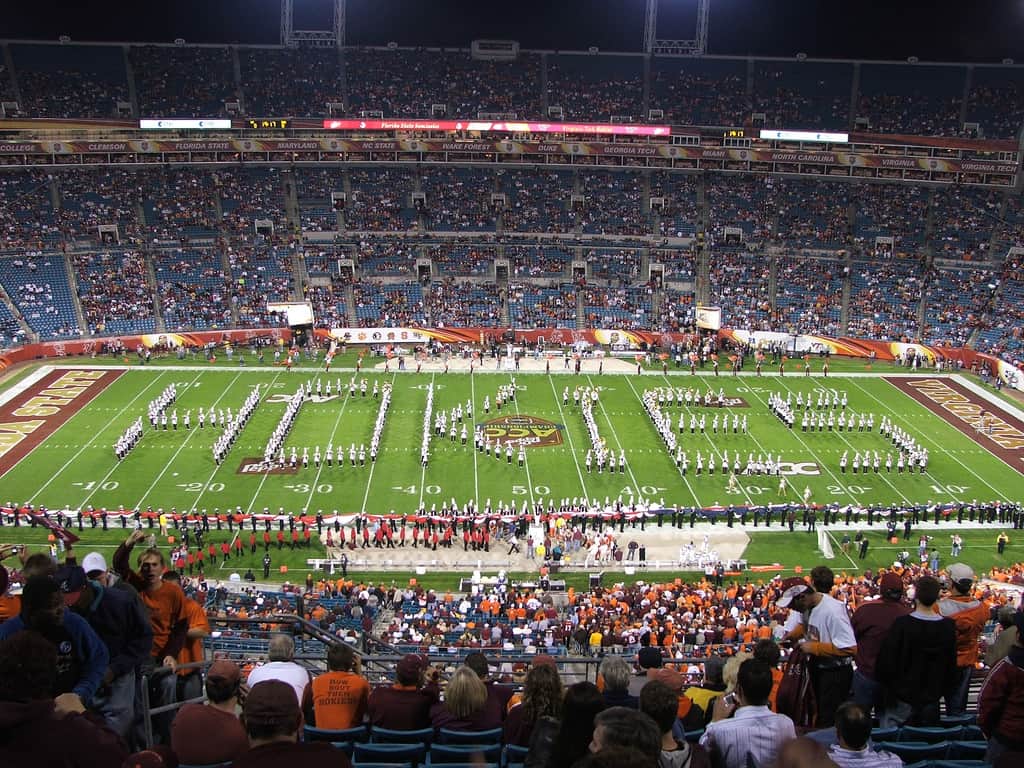 The mood in Blacksburg is significantly more optimistic than it was at this time one year ago. In case you don't remember, Virginia Tech's legendary head coach Frank Beamer retired after 29 seasons, and the Hokies lured Justin Fuente, with only 4 years of head coaching experience, away from Memphis. To add to the uncertainty, Fuente brought in a junior college transfer, Jerod Evans, to play quarterback instead of selecting from the slew of QBs already in house.
However, after a double digit win season for the first time since 2011, an appearance in the ACC Championship Game and finishing ranked in the final AP Poll (#16), it appears the Hokies have found themselves a head football coach for the foreseeable future. However, with new seasons come new challenges, and the 2017 season will provide a few significant ones for the Hokies.
The most pressing issue for Fuente and his staff will be replacing QB Jerod Evans who departed for the NFL Draft (went undrafted) despite having one more year of eligibility left. With Evans gone the Hokies lose both their top passer (3546 yards, 29 TDs) and top rusher (846 yards, 12 TDs). When practice began earlier this month it appeared to be a three man race between junior college transfer AJ Bush, redshirt freshman Joshua Jackson and true freshman Hendon Hooker.
While none of the three have ever taken a snap in an FBS game, Bush brings the most experience at the college level having spent two years at Nebraska before transferring to Iowa Western Community College for one year. Jackson, however, has the most experience in Fuente's system, already having been in Blacksburg and in the program for a full year. Hooker arrived early and enrolled in classes at Tech in the spring, so he isn't exactly playing catch up the way most true freshmen would be. Ultimately Jackson proved to be the most consistent and as a result won the job by the second week of practice, earning him the opportunity to start in the opener September 3rd.
Speaking of September 3rd, Virginia Tech will continue its trend of playing a ranked power 5 foe in the non-conference portion of their schedule when they open against West Virginia at FedEx Field. One of the biggest knocks against Frank Beamer from national pundits was his inability to win major early season games against ranked foes. Close losses to Alabama and Boise State in 2009 and 2010 were followed up with mostly non-competitive showings against Alabama and Ohio State in 2013 and 2015. Yes, there was that 2014 shocker in Columbus against Ohio State but that was the exception, not the rule.
Last year Fuente had his first crack at a big early season non-conference opponent when the Hokies met Tennessee at Bristol Motor Speedway (largest college football crowd ever 156,000+). Despite having the edge in first downs (21-16) and total yards (400-330) Tech was -4 in turnover margin and lost by 21 points. While the season opener isn't an actual "must win", it sure feels like Fuente needs to win this one to establish credibility in big game scenarios.
Fuente has proven himself to be a QB whisperer given his success with Andy Dalton, Paxton Lynch and Jerod Evans so Hokie fans shouldn't worry about not having a starter named at this point. Whoever they decide to plug in should give Tech enough of an offensive spark. The bigger issue will be how they handle primetime in week one. An early quality win would provide momentum going into a tougher than normal ACC slate while a loss could begin to raise questions about Fuente's big game ability. September 3rd can't get here soon enough.
Will you help support independent, local journalism?
We need your help. RVAHub is a small, independent publication, and we depend on our readers to help us provide a vital community service. If you enjoy our content, would you consider a donation as small as $5? We would be immensely grateful! Interested in advertising your business, organization, or event? Get the details here.