Our friend the hawk
We have plenty of birds in the neighborhood and was happy to grab this photos. Now if only I could get a picture of the noisy owls in the Magnolia tree on the next block.
My family and I live in Westover Hills and have a fountain on the back patio. It has served as an oasis for birds over the years. This year for the first time in the 10+ years of having the fountain a local Cooper's Hawk (if I've misidentified please let me know ) has paid a couple visits to partake in the water. You'll notice in some of the photos the fountain is a little low. That has been remedied.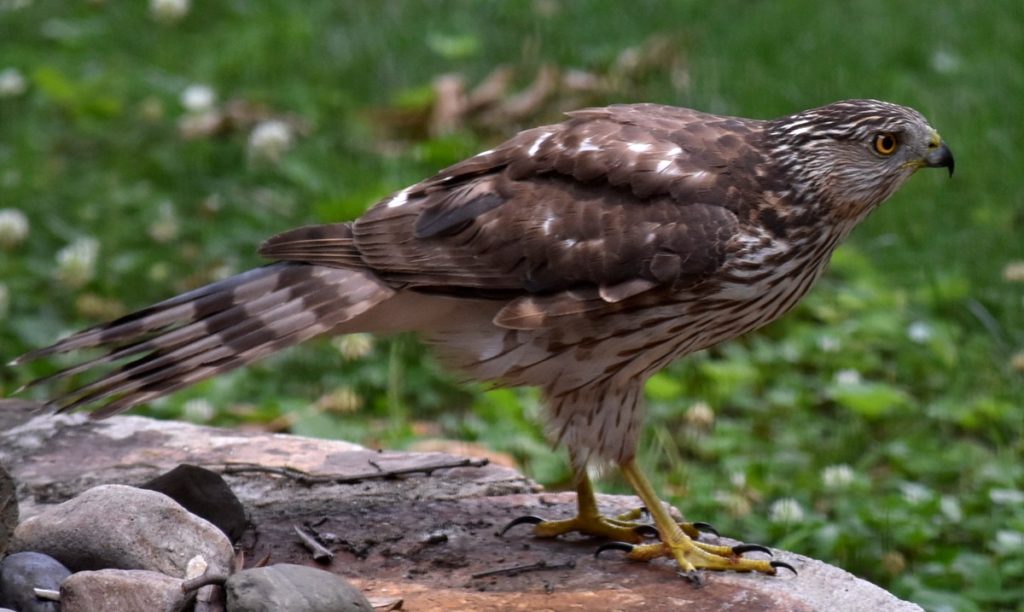 Will you help support independent, local journalism?
We need your help. RVAHub is a small, independent publication, and we depend on our readers to help us provide a vital community service. If you enjoy our content, would you consider a donation as small as $5? We would be immensely grateful! Interested in advertising your business, organization, or event? Get the details here.