Dukes, Tribe, Spiders emerge as national title contenders
The three FCS level schools are already showing themselves to be national championship material early on.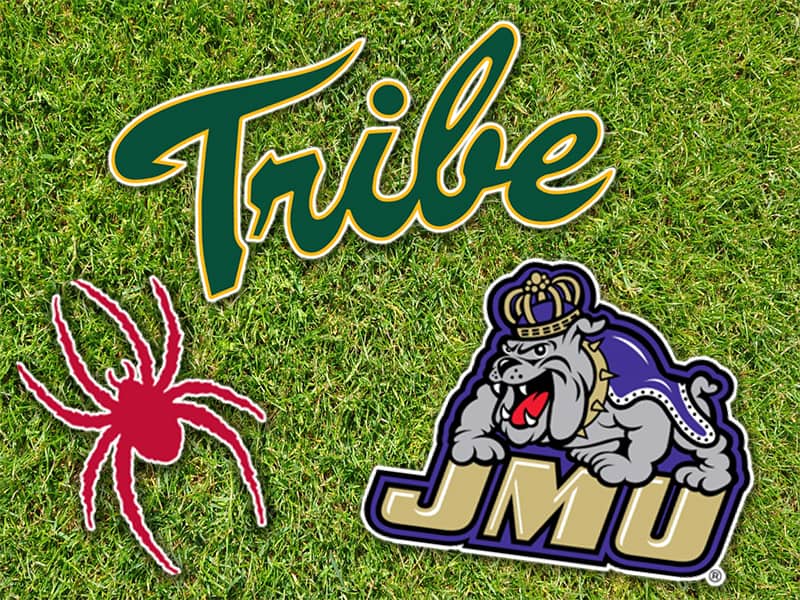 When it comes to college football in Virginia, the spotlight is usually dominated by the Virginia Tech Hokies and Virginia Cavaliers, the state's lone FBS programs–college football's top division. However, three schools at the FCS level–college football's second tier–are making some early season headlines and have established themselves as national championship contenders.
This week's edition of the FCS Coaches Poll has the James Madison Dukes ranked 7th nationally along with the William and Mary Tribe at #8 and the Richmond Spiders at #9.
Despite stumbling at Stony Brook this past weekend, the Spiders have already made the biggest splash this year when they went into Charlottesville and drilled UVA 37-20 to start the season. They followed up that performance with a 34-0 shutout over Norfolk State the following week.
The early success shouldn't be all that surprising since the Spiders return 15 of 22 starters from a team that went 10-4 last year and advanced to the national semifinals before losing to eventual champion North Dakota State. This week the Spiders will try to get back on track when they host #21 Colgate.
The Dukes missed an opportunity to one up Richmond this past weekend when they were beaten by the North Carolina Tar Heels in Chapel Hill. However, JMU dispatched its first two opponents, Morehead State and Central Connecticut, by a combined score of 136-28 and will look to return to that type of dominating fashion this Saturday when they travel to Maine to open conference play. With 16 of 22 starters returning, improvement on last year's first round playoff exit is expected in Harrisonburg.
The Tribe got off to a rocky start and were overmatched in Raleigh against NC State in an opening week 48-14 loss, but rebounded nicely to get a 10 point road win over Hampton. That performance was followed up with a 25 point victory against Norfolk State this past weekend. William and Mary returns 16 of 22 starters from a team that went 8-3 and advanced to the second round of the playoffs (losing to Richmond), so expectations are high in Williamsburg.
Next up for the Tribe is their conference opener against Elon this Saturday.
Will you help support independent, local journalism?
We need your help. RVAHub is a small, independent publication, and we depend on our readers to help us provide a vital community service. If you enjoy our content, would you consider a donation as small as $5? We would be immensely grateful! Interested in advertising your business, organization, or event? Get the details here.