Blanchard's Coffee celebrating new roasting facility with housewarming party Friday
The fun kicks off at 7:00 PM Friday, July 29th.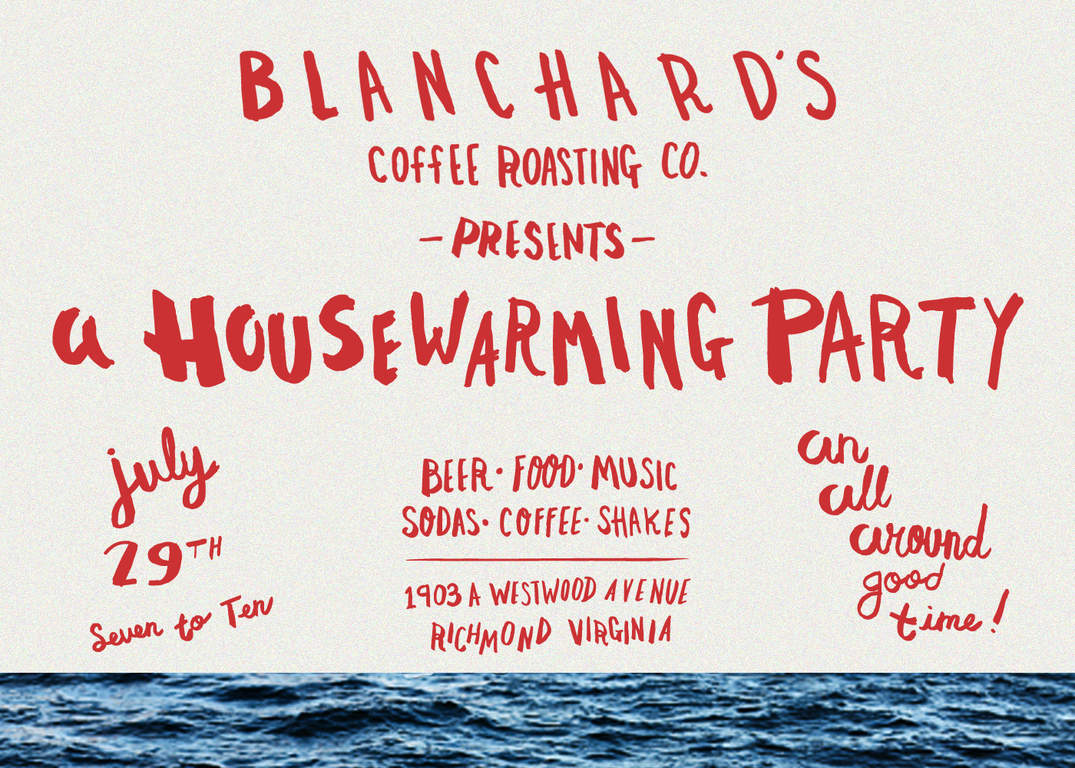 Blanchard's Coffee Roasting Company is celebrating its new 6,000-square-foot roasting facility in Scott's Addition this weekend with a housewarming party, and everyone is invited.
To help celebrate, the coffee roaster will have beverages from Ardent Craft Ales, Belle Isle Spirits, Roaring Pines craft sodas, and music courtesy of Spacebomb Records, as well as food available for purchase from River City Wood Fire and Boyer's Ice Cream.
Blanchard's will also use the occasion to launch its latest, and most special coffee release to date, the Panama Giesha Los Lajones, a rare and highly desirable coffee. The Los Lajones Giesha will be available to sample during the party and a limited amount will be available for sale on a first come, first served basis.
The roastery will be open to the public this Friday, July 29th July 2016 from 7-10pm.
The business asks those who plan to attend RSVP via Facebook.
The housewarming takes place from 7:00 – 10:00 PM at the roastery at 1903 Westwood Avenue.
Will you help support independent, local journalism?
We need your help. RVAHub is a small, independent publication, and we depend on our readers to help us provide a vital community service. If you enjoy our content, would you consider a donation as small as $5? We would be immensely grateful! Interested in advertising your business, organization, or event? Get the details here.